Vancouver DUI Lawyer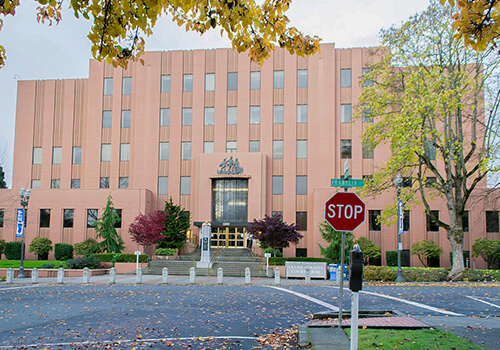 DUI charges are generally very different from most other types of criminal charges. Defending yourself from DUI often gets very technical. Most defenses to DUI in Vancouver require thorough knowledge of Washington DUI law, police procedure, and the accuracies/inaccuracies of blood alcohol content (BAC) tests. In addition, a lot can be at stake during a DUI trial. Pleading guilty to DUI in Washington can result in jail time, license suspension, large fines, and even mandatory high-risk vehicle insurance. That's why the best option for individuals who are being charged with DUI in Vancouver may to be consult an experienced Vancouver DUI Attorney.
If you try to represent yourself in court for DUI charges, you could spend hours attempting to learn within a few days what an experienced attorney has learned through years of education and real-life experience in court. The best chance you have to fight a Washington DUI is to research your local law firms and find one that specializes in such offenses, like the lawyers who make up the MyTrafficMan network. A Vancouver DUI lawyer is almost always much more familiar with how to defend against DUI, how to avoid a license suspension, and how to avoid jail time. The possible defenses to DUI may include:
The Rising BAC Defense
Challenging BAC measurements
Improper Stop Defense
...and many more
An experienced Vancouver DUI attorney will look at the evidence, analyze your individual DUI case, and come up with the best possible strategy for reducing your charges or getting them thrown out altogether.
You should never plead guilty to DUI unless you have first spoken to an attorney. A Vancouver DUI conviction can ruin one's career and one's future, especially in the state of Washington which is known for it's strict DUI laws and even stricter penalties.
Your license was probably taken away by the officer who pulled you over. However, you can still get it back. A Vancouver DUI attorney can help you file a Washington Department of Licensing (DOL) hearing request. At the hearing, you will have the opportunity to argue your case and get your driver's license back. If you plan on attending the hearing without an attorney, it's important to remember that even if you do get your license back at the hearing, it may still be taken away again after the actual trial. However, without an experienced DUI lawyer with you at the hearings, it may be difficult to get your license back at all.
If you are being accused of DUI in Vancouver, remain calm. There are defenses to DUI available. Only an experienced Vancouver DUI attorney can look at your case and determine what those defenses are. With a network of attorney offices in Bellingham, Skagit County, Bellevue, and Vancouver, Washington, MyTrafficMan is a link to a select alliance of top caliber lawyers for Legal Care in DUI, criminal defense, car accident claims, and speeding ticket violations. Contact MyTrafficMan today to arrange a free consultation with a Vancouver DUI lawyer, or chat with an attorney online. Call (360) 734-0908 now.