Sedro-Woolley Speeding Ticket Lawyer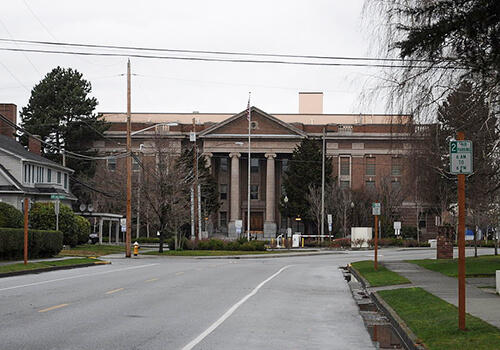 Washington State is one of several states that abide by the absolute speed limit law. Anyone can receive a speeding ticket in Sedro-Woolley for going even one mile-per-hour over the posted speed limit. In general, Washington observes speeds of 25 MPH on city streets and 60 MPH on highways. These outdated speed limits are the reason why so many people get speeding tickets in Washington. While many believe that the easiest way to resolve a speeding ticket is to pay the fine, doing so is technically an admission of guilt. Paying the fine can have long-term consequences for your Washington driver's license that an experienced traffic ticket attorney may be able to prevent.
How Can A Sedro-Woolley Speeding Ticket Affect My Driving Record?
Speeding is a civil traffic infraction that can tarnish a good driving record if tickets are paid. Although there is no "point system" for a Washington driver's license, moving violations are tallied and work against you. Five moving violations in a 12-month period can lead to a license suspension. In addition, your insurance rate goes up since you give your insurance company reason to believe you are high-risk driver.
If you receive a citation for speeding in Sedro-Woolley, Washington and you choose to pay the fine, you admit that you were speeding. This begins a tally of violations throughout the year; however, this is not the only way to resolve a ticket.
Fighting A Speeding Ticket In Sedro-Woolley
You can request one of two hearings in the state to respond to your ticket: a mitigation hearing or a contested hearing. During a mitigation hearing, you are allowed by the speeding and traffic violation court to explain the circumstances of your ticket so that they may consider reducing the fine you must pay. Although you may get the chance to pay less, you must admit that you committed the violation.
An alternative to the mitigation hearing is the contested hearing. Many drivers in Washington who receive citations choose to fight the ticket by requesting a contested hearing with the help of a traffic ticket attorney. You may plead "not guilty" to the offense to have a fighting chance of having your ticket dismissed without damaging your driving record.
You only get 15 days to respond to a traffic citation in Washington which means that if you have recently received a speeding ticket, you must act quickly. Our speeding ticket lawyers are available 24/7 to fight your ticket in Sedro-Woolley, Washington. Speak with an attorney today by calling 360-734-0908 for a free in-depth consultation.