Sedro-Woolley DUI Lawyer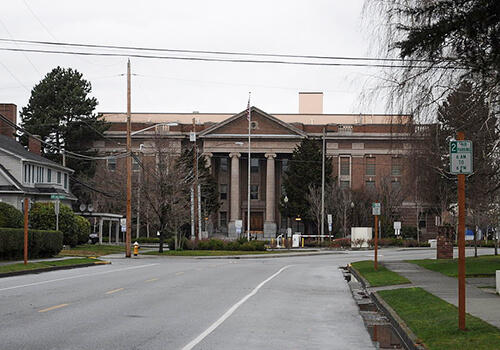 A Sedro-Woolley DUI is a serious misdemeanor offense that cannot be expunged in the state of Washington. First time DUI charges open a criminal record, and can be considered for the rest of your life if you are charged for future offenses. A per se DUI anywhere in the country occurs when you test at or above a 0.08% breath or blood alcohol level (BAC). If you have tested positive for a DUI in Sedro-Woolley and have been arrested, your future may be in jeopardy if you fail to seek the aid of a strong attorney. A DUI lawyer in Sedro-Woolley may be an essential component of developing a strong criminal defense that is your last chance to get your life back on track.
Defending a Sedro-Woolley DUI
There are many things that can go awry when you are pulled over and arrested for DUI. Washington police officers are required to have reasonable suspicion when placing someone under arrest. This is reinforced by the results of the portable breath test; however, sobriety tests may be flawed. The complexity and sensitivity of DUI cases may require a dedicated lawyer.
Several aspects of your DUI can be challenged in court when you work closely with a competent lawyer. The MyTrafficMan network of attorneys works hard to defend DUI charges so our clients may avoid the harsh penalties imposed if convicted. From steep fines to license suspension and jail time, a DUI stands to unravel all that you have fought for in life.
Three key defenses can be used in your favor depending on the circumstances of your case. Your DUI lawyer closely studies your case to develop a compelling argument and may use the following defenses:
The Rising BAC Defense
Challenging BAC test results
The Improper Stop Defense
The tests used to measure your blood or breath alcohol levels themselves may be questioned by your attorney. Whether you test on a breathalyzer at the precinct or submit to a blood test, there are a myriad of issues in the tests themselves that can lead to flaws in your results. From technical to human errors, BAC test results are often unreliable.
Strict DUI laws in Washington ensure you will have a tough time navigating your defense without a skilled Sedro-Woolley DUI attorney. Do not hesitate to take action against your DUI. An attorney may give you the best chance to have your charges reduced or dismissed altogether. MyTrafficMan.net is a network of top caliber attorneys available around the clock to discuss your case and offer legal counsel. Call 360-734-0908 to get started.