Seattle Car Accident Lawyer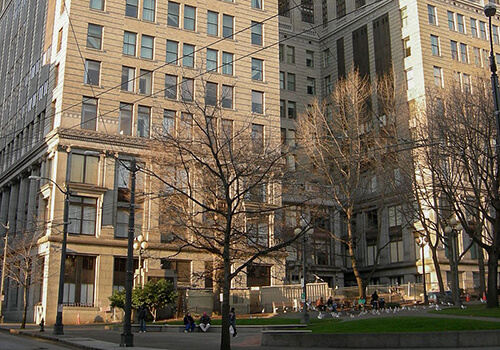 Traffic accidents are common causes of personal injury. They can take on many forms, including:
Truck Accidents
Pedestrian Accidents
Head-On Collissions
Rollover Crashes
Accident Due to Poor Weather
Motorcycle Accidents
If you experience a car accident in Seattle, Washington, you may face financial issues due to medical bills, property damage, and lost wages from missing work. Insurance companies often do not provide their clients with enough funds to repay for these damages. Furthermore, car accidents can lead to many serious injuries like spinal fractures, traumatic brain injury, and more. The stress and health complications involved can make handling this situation even more challenging. If you have experienced a serious injury due to someone else's negligence, a Seattle car accident lawyer can help you find compensation.
What to do After a Seattle Car Accident
While the situation is often overwhelming, there are several steps you can take to help defend yourself and prepare for a personal injury claim. After a Seattle car accident, you should always call your insurance company so you can confirm they are aware of the incident. Be sure to exchange personal information with anyone else involved with the accident, including names, license numbers, license plate numbers, and phone numbers. Be careful of saying that the accident was partly your fault when speaking with the other drivers, as what you say could be used against your claim in court later.
The best way to have a valid report of your Seattle car accident is by calling the police to the scene. Police records are necessary if you want to file claims with your insurance company. Your Seattle car accident lawyer will also need the documentation to work towards the maximum settlement you deserve. Until you get in touch with the police, make sure to take as many photos of the accident scene as possible. While it is not strictly necessary, sometimes these photographs end up being vital to your personal injury claim.
Receiving a Settlement After a Car Accident in Seattle
It is possible to receive a settlement through your insurance company without an attorney, but doing so without any legal experience is not recommended. These companies often have expert attorneys on their side that can argue against your case and minimize your claim. MyTrafficMan is a network of personal injury attorneys in Seattle who can work for your claim. For legal representation after a Seattle car accident, contact MyTrafficMan today at 360-734-0908 or contact us online.