Mount Vernon DUI Attorneys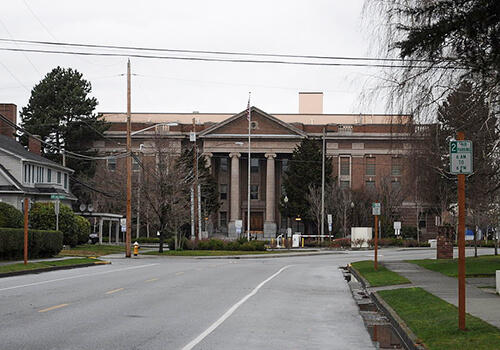 Driving under the influence of drugs and/ or alcohol is a serious offense in all 50 states. If you are caught operating a vehicle in Mount Vernon, WA while intoxicated, you can face a driving license suspension, hefty fines, even jail time. If you are convicted of a DUI in the state of Washington, the amount of time your driver's license is suspended ranges from 90 days to 2 years, and depends on any prior offenses and the severity of the incident that resulted in your arrest. But what exactly defines DUI in Mount Vernon, WA, what are the potential penalties, and are there any actions you can take against a DUI charge?
How does Washington State define DUI?
In Washington, your blood alcohol concentration (BAC) leads to a DUI charge if:
It exceeds 0.08% if you are 21 or older
It exceeds 0.04% if you are driving a commercial vehicle
It exceeds 0.02% if you are under 21 years old
OR you are affected by the drugs, alcohol, marijuana or a combination.
In Washington, your marijuana blood test leads to a DUI charge if:
It exceeds 5 ng THC if you are 21 or older
It exceeds 0 ng THC if you are under 21 years old
OR you are affected by any drug.
What penalties do I face if charged?
Depending on your previous criminal history you can face a combination of the following consequences in Mount Vernon, WA for DUI. The severity of the punishment is also influenced by the level of your BAC at the time of arrest, with BAC at levels higher than .15 or Refusal to give BAC leading to harsher punishments:
Jail
For first-timers, DUI is classified as a gross misdemeanor and punishable by no more than 364 days in jail. The time can be increased if BAC was significantly high (0.15%-0.20%) at the time of arrest. Felony DUIs are classified as such when the driver killed or injured another person, or because the driver has already 4 previous DUIs within 10 years. In these cases, prison sentences of several years are common.
Fines and Penalties
In Mount Vernon, it is possible to receive separate penalties for the same DUI charge, as a result of three factors: the initial DUI arrest, a court conviction, and the Washington Department of Licensing (DOL) can also issue penalties after a court conviction.
For those arrested for a DUI or who are given a notice of suspension, the DOL of Washington state will suspend a driving license for at least 90 days and up to 2 years, beginning 60 days after your arrest. You have 20 days after being arrested to request a hearing.
With no prior DUIs in the past 7 years, and a BAC of under 0.15%, fines between $940 and $5,000 are possible.
License Suspension
If convicted, you can have your license suspended for 90 days to 4 years beginning 45 days after the court notifies the DOL. To drive while your license is suspended, you must apply for an ignition interlock driver's license and have the device installed on your vehicle. This device requires drivers to blow into the mouthpiece before starting the vehicle.
Actions against a DUI charge in Mount Vernon, Washington
The first step to take when facing a DUI or DWI charge in Mount Vernon is to call an experienced Mount Vernon DUI attorney at MyTrafficMan. The timing of what you accomplish between the arrest and your hearing is urgent, so waste no time in getting the information you need. A top caliber Mount Vernon DUI attorney is available to chat online right now and even offer some free legal advice. With a network of attorney offices in Bellingham, Skagit County, Bellevue, and Vancouver, Washington, MyTrafficMan is a link to a select alliance of top caliber lawyers for Legal Care in DUI, criminal defense, car accident claims, and speeding ticket violations. For more information regarding a DUI arrest, call us at (360) 734-0908 to schedule a free in-depth consultation.