Marysville Car Accident Lawyer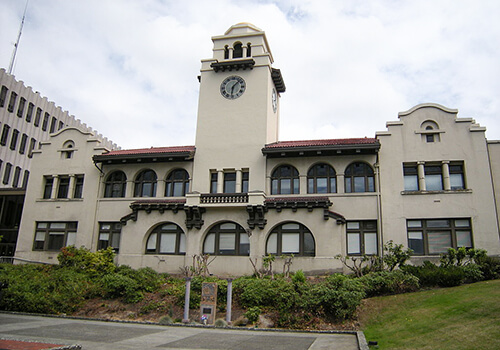 With a modest population of 60,000 as of the 2010 census, Marysville experiences an average of 12 car crashes per 1000 people. That equates to 720 traffic accidents per year. Marysville, Washington drivers are no strangers to distractions, road wage, and the lousy driving conditions the Pacific Northwest is famous for with hundreds of cloudy and rainy days throughout the year taking a toll on road visibility. With hundreds of these accidents resulting in bodily harm, many victims undergoing recovery feel the added burden of seeking legal help and figuring out what to do.
Injured victims of car accidents and their families endure pain and suffering as the result of a car accident. The traumatizing effects of a car crash can leave victims in shambles. Medical bills, car repairs or replacement, and lost wages are all financial burdens that were not anticipated. Even if you have the required car insurance in Washington, that may not be enough to get the insurance company to pay for your claim.
What should I do about my personal injury case?
Typically, insurance companies take weeks to sort out who is to blame for the accident and how much victims should be compensated to cover these sudden expenses. They do anything possible to get away with not paying up, and there are several reasons your claim may be denied if it is not reviewed by an expert negotiator like an personal injury attorney. Although you can appeal their decision, it is always best to maximize your chances of a fair claim on the first try. Don't get caught playing monkey in the middle with the insurance companies, hire one of our determined car accident lawyers today. We specialize in the following accident cases in Marysville:
Motorcycle accidents
Sideswipes
Accidents caused by speeding
Accidents caused by bad weather
Accidents caused by poor road conditions
Rear-end and head-on collisions
Pedestrian/ bike accidents
And many more
Don't go through the process alone. Hire an aggressive car accident lawyer in Marysville to fight for the settlement you deserve. The last thing you should be worried about as you are recovering is how you are going to pay for all of this. We make receiving a settlement an easy process. You first have to call MyTrafficMan at 360-734-0908 to be linked to an extensive network of top caliber lawyers who specialize in legal care encompassing DUI, car accident claims, speeding ticket violations, and criminal defense. We match you with the best local car accident lawyer in Marysville for your specific personal injury case and file a claim on your behalf. Our lawyers are skilled in negotiating with insurance companies to ensure clients can cover their costs while recovering.