Kirkland Speeding Ticket Lawyer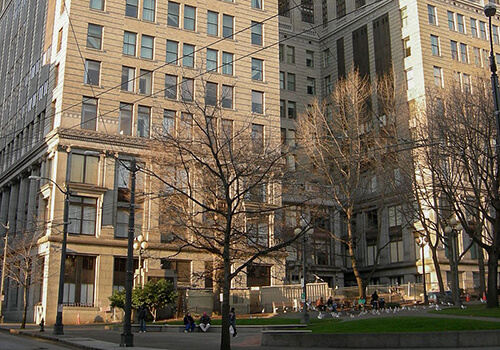 Washington has one of the most aggressive traffic infraction enforcement activity among all States. Which means residents of Washington are more likely to be cited for a speeding ticket than ever before. And getting a ticket in Kirkland, Washington is not something you should ignore. When you have received a traffic citation for speeding in Kirkland, the officer makes it seem like you only have 15 days to pay, which is true, but you have three options. Each option has consequences and so it is highly advised to carefully consider them one by one. A Kirkland traffic ticket attorney can provide detailed information regarding your ticket.
Responding to a Speeding Ticket in Kirkland
Pay the Fine
In Washington, traffic ticket fines just increased, and the average fine is about $136 in Kirkland, WA. If you pay the fine for speeding ticket, the violation automatically goes on your record as a finding that you committed the violation. Employers will see your record, and the Department of Licensing will start to count each to why you get thereafter for the next five years. Paying the fine is an admission of guilt. Though you do not receive points against your license, the ticket will become a part of your driving record, could impact your job and license, and will very likely increase your insurance rates.
Ask for a Mitigation Hearing
The speeding and traffic violation court in Kirkland will allow you to explain the circumstances of your violation and consider lowering the fine. That's called mitigating your ticket, but it requires that you first admit the violation which automatically puts it on your record as a finding of committed and admission of guilt. Penalties for future citations can escalate over time, and multiple traffic violations in a period of 12 months will lead to a license suspension.
Ask for a Contested Hearing
A contested hearing is your opportunity to present defenses to your speeding citation in court. If you have never presented legal or factual arguments in a Kirkland court, you will feel like you are in a foreign country. If you don't know the proper traffic ticket defense, you may lose your only chance to keep the speeding ticket off your record. That's why you should consult with our top caliber speeding ticket lawyers throughout Washington.
What can an attorney do that I can't?
A speeding ticket attorney in Kirkland, Washington can make a huge difference in your traffic case. Our attorneys have years of dedicated experience to mastering the state's traffic laws and defenses against traffic violations. Your top caliber MyTrafficMan attorney can appear in court, argue your case with a strong defense, and possibly have your ticket dismissed or get the charge reduced.
When you submit your traffic ticket online, a knowledgeable traffic ticket attorney will get back to you. We are available 24 hours to discuss your case. You only have a short window of time to address your ticket. Don't hesitate to reach out to our Kirkland traffic ticket attorneys for a free consultation by calling (360) 734-0908. We are a dedicated team of attorneys with offices throughout Washington focused on and dedicated to community leadership in legal care for DUI, cases that require criminal defense, car accidents, and traffic citations.