Ellensburg Speeding Ticket Lawyer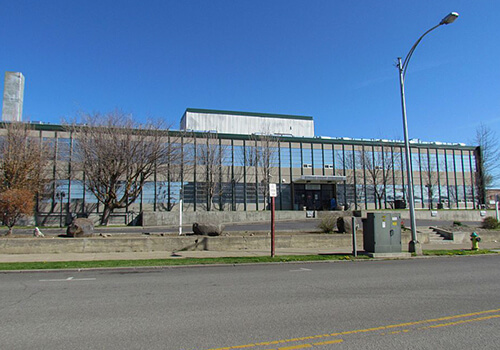 Speeding is one of those traffic violations that doesnbt seem like itbs very serious at all; however, speeding limits exist to keep drivers safe under ideal driving conditions. A speeding ticket left unattended can carry huge penalties, especially if you let them accumulate. What most people think they should do is simply pay the fine and move on; however, this action is an admission of guilt and can impact your driving record. Admitting guilt almost always leads to higher insurance premiums, as well. An experienced Ellensburg, WA speeding ticket lawyer can help you avoid the penalties of a speeding ticket or reduce the ticket amount.
Although you may choose to contest a speeding ticket without legal representation, your chances of a favorable outcome dramatically increase with the help of an Ellensburg speeding ticket attorney. You donbt even have to go to court when you hire a lawyer from MyTrafficMan who will fight on your behalf. All you need to give your top-caliber lawyer is the speeding ticket citation and a little bit about the circumstances under which you were issued a ticket.
Consequences of Speeding Tickets in Washington
Even though Washington State does not have a formal bpoint system,b a record of all the tickets you receive is kept. When too many are found within a certain time period, you are susceptible to losing your driverbs license. In the state of Washington, if you receive 5 traffic violations in a 12-month period, your license will be suspended for a minimum of 30 days. Opting to pay the ticket, however, brings about even more consequences.
When you pay a speeding ticket in Ellensburg, you essentially admit to breaking the law. Paying a ticket is an invitation for more fines and penalties. Paying a speeding ticket also brings about higher insurance rates. Since you are admitting to guilt, the act of paying the ticket goes on your driving record, so even if you pay the ticket, too many admissions of guilt will lead to suspension of your license.
For professional legal advice regarding your speeding ticket in Ellensburg, WA, submit your ticket online and a MyTrafficMan traffic ticket lawyer will be in touch with you. Our dedicated attorneys can help you fight your traffic ticket and reduce the charge to a non-moving violation or have it dismissed altogether. With a network of attorney offices in Kittitas, Clark, King, Skagit, and other Washington counties, we are your top source for legal care in DUI, criminal defense, car accident claims, and speeding ticket violations. Call 360-734-0908 today.