Ellensburg DUI Lawyer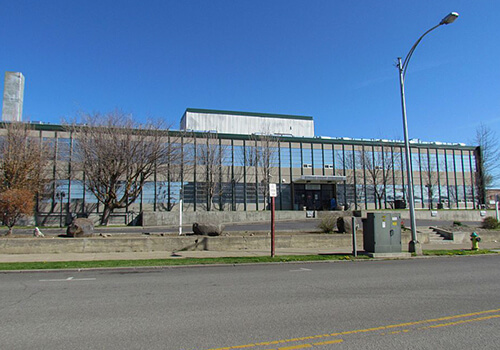 Ellensburg, Washington is home to approximately 20,000 residents and Central Washington University. Just like any other part of Washington, driving under the influence of drugs and/ or alcohol is an offense that has serious consequences for your work, license, freedom and record. DUI arrest in Ellensburg, WA incurs criminal penalties, including license suspension, hefty fines, and up to a year in jail.
Despite the state legalizing marijuana for recreation, a marijuana DUI is completely possible. DUI implies that you are under the influence of drugs, alcohol, or any substance that impairs your ability to drive safely on Ellensburg roads. While there is no standard test to measure marijuana intoxication, a breathalyzer test can determine the amount of alcohol that is in your system. The legal limit in Washington as throughout the entire US is 0.08. If you are 21 or over and have a BAC of .08% or higher at the time of your traffic stop, you will be arrested for DUI in Washington. Commercial drivers with a BAC of just .04% will also face DUI charges.
License Suspension for DUI
Without your driver's license, you could lose your job or miss out on a new one in nursing, health care, commercial truck driving, and many more jobs. It is important to have a strong defense team on your side when facing an Ellensburg, WA DUI charge. If you are arrested for a DUI, you could suffer a license suspension in Washington state based simply on the arrest through an administrative suspension or after conviction in court.
When you are arrested for DUI in Washington, the DOL suspends your driver's license unless two things take place:
You must request a hearing to contest the suspension within 20 days of your arrest and
You successfully defend the suspension and the DOL examiner decides in your favor.
If you fail to contest the hearing in that time, your license can be suspended from 90 days to 2 years, depending on whether or not you have prior offenses and whether you refused to submit to a breath or blood test or if you took the test, the level of breath or blood alcohol. Your license suspension starts 60 days from the day you were arrested unless you have contested the suspension.
A DUI conviction means your driver's license is suspended by the Washington State Department of Licensing for a period as little as 90 days to up to 4 years, usually starting just 45 days from when the DOL is notified by the court that you were convicted.
Fines
A driver facing his or her first DUI offense in Ellensburg, WA can expect to pay between $941.00 and $5,000.00 depending on the severity of the offense and the number of priors. A 7 year "lookback" period is applicable, meaning consequences are harsher when prior DUIs in the past 7 years are considered. That also includes prior DUI's reduced to reckless driving or negligent driving 1st degree.
Jail
The amount of jail time you serve varies by how many offenses you have had in the 7-year lookback period as well as how drastic the effects of your DUI was. First time DUI offenses are sentenced to a minimum 24-hour period in jail, and a maximum sentence of 1 year. If this is your second or third DUI, you spend a minimum of 30 days to 90 days, respectively. A year is the maximum sentence, with 4 years being the maximum time your license is suspended.
When facing a DUI in Ellensburg, Washington state the first thing you need to do is contact a top caliber Washington State DUI lawyer. Let MYTRAFFICMAN be your first choice for DUI Lawyers. As you can tell by the above information, timing is everything in achieving a positive outcome. Do not hesitate to call one of our top caliber Ellensburg, WA DUI attorneys for a free consultation and get the help you need. MyTrafficMan is a state-wide network of attorney offices in Bellingham, Skagit County, Kittitas County, and several other Washington locations connecting those who seek legal care in DUI, criminal defense, car accident claims, and speeding ticket violations. Call (360) 734-0908 right now.