Burlington Speeding Ticket Lawyer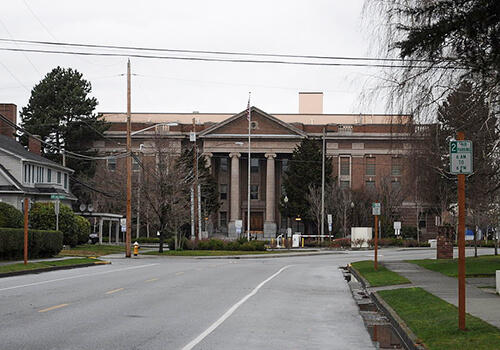 When you are issued a speeding ticket in Burlington, WA, you have one of three options to choose from:
Pay the Ticket - Under Washington State law, this is effectively a guilty plea in which you accept responsibility and pay the full ticket amount by the due date. This means the speeding ticket will go on your driving record.
Request a Mitigation Hearing - This is also effectively a guilty plea except you ask the judge to lower the fines. This will still result in a speeding ticket on your driving record.
Request a Contested Hearing - This is the only way to contest your ticket. You will have an opportunity to argue your case before a judge, be found not guilty, and have the ticket dismissed.
Regardless of how you choose to proceed, it must be done before the ticket's due date (typically 15 days after it's issued). Too many infractions on your driving record can cause your license to get suspended.
An experienced Burlington speeding ticket lawyer can help you fight any speeding ticket you are issued. However, once you have paid the ticket, you have already admitted guilt. That's why you should contact a Burlington speeding ticket lawyer before doing anything else. Contesting a Burlington speeding ticket is about more than just avoiding fines, it's about avoiding a hit to your driving record and avoiding higher car insurance premiums.
An experienced Burlington traffic ticket lawyer may be able to:
Appear in Court on Your Behalf
Argue Your Case in Court
Get Your Fines/Penalties Lowered
Get Your Ticket Dismissed
Submit your ticket online and one of our top caliber Burlington speeding ticket attorneys will be in touch.
There are many possible defenses to a Washington speeding ticket that a speeding ticket lawyer could use, including:
Claiming that the officer's determination of your speed was inaccurate. There are different methods officers use to determine your speed including radar, laser, and pacing. Depending on the method used by the officer, this may be a strong defense.
Arguing that you had to exceed the speed limit in order to prevent serious injury/property damage to yourself and/or those around you.
Arguing that the officer mistook your car for someone else's car.
Many More
If you have been issued a speeding ticket in Burlington, contact a Burlington speeding ticket lawyer right away. At MyTrafficMan, our top traffic ticket lawyers are standing by to help you. With a network of attorney offices in Bellingham, Skagit County, Bellevue, and Vancouver, Washington, MyTrafficMan is a link to a select alliance of top caliber lawyers for Legal Care in DUI, criminal defense, car accident claims, and speeding ticket violations. Call us today at 360-734-0908 to receive a free consultation, or chat with an attorney online.